Information in English
About Vinum

Vinum was established in 2001 by Vinestor AS. Vinum is known for often going its own ways, creating markets for regions formerly not known to the public, building sale for products and producers over time, and for finding excellent quality wines at all price levels.
Portfolio, marketing and promotion
Our portfolio consists of wines that express their origin made by traditional and locally established methods. Most often by locally based family estates. Often produced by organic or biodynamic principles. More important: always with a focus on the aromatic quality of the wine in the bottle.
Vinum has a deep understanding about Norwegian specifics: the monopoly system, the taste profile of the Norwegian customers and the Norwegian journalists, how tenders are made, and how wines survive over time in the Norwegian market, but also on how our products fit into a high end restaurant setting. All Vinum employees in product (and the wine sales team) have sommelier education or WSET Diploma, with long experience in the monopoly, wine and/or restaurant business.
Network, logistics, and possibilities
We work primarily through the monopoly channel, but through the joined specialized wine teams of Vinestor and Solera we have access to the largest and most specialized wine sales team in the Norwegian Horeca market, including all the customers of the old Vinestor sales team.
Our logistics partner since 2022 is Cuveco, third largest of the wine logistics companies in Norway, very eager to please, very professional. We are very happy with the change.
Long term perspective and ownership
Vinum as a part of Vinestor group, through mergers in 2021 and 2022 was joined into the Hansa-Borg – Solera – Royal Unibrew family of companies, where we will continue to work as before: Looking for quality products from mid through high end, to find products that fit the Norwegian market and taste.
How to get into the Norwegian market?
The easiest way: Win a tender. We will help selecting wines for tender samples, and if possible we can assist in setting the final blend. Our product manager was a part of the monopoly tasting panel for years, and is well trained in their way of understanding quality.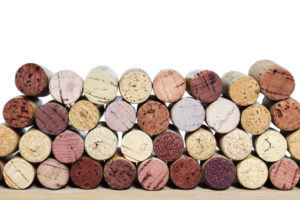 Runar Nikolaysen/DipWSET
Produktdirektør / Product Director
Tf: +47 926 53 150
E-Post: runar@vinum.no